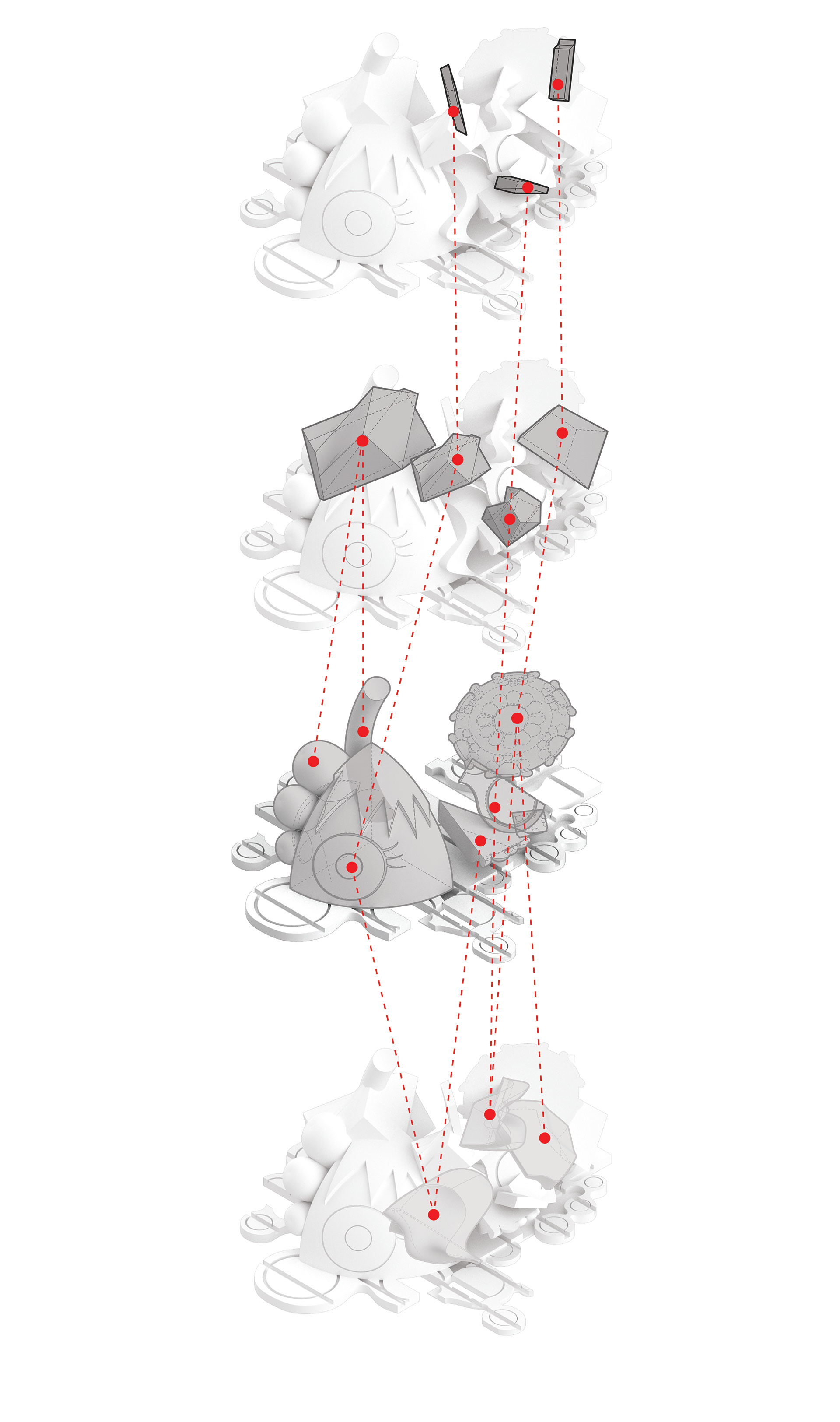 In the era of digital art, Re-Map explores different styles of representation to study the relationship between objects. 
Digitizing four sculptures by Barbara Hepworth, Takashi Murakami, Tomas Saraceno and Rachel Whitehead provide insight into their structures and parts. From a collective kit, based on a digital matrix of least to most rigid forms, sixteen objects are then put together into one object based on certain rules of connections.
The sculpture is then studied through drawings, 3D models, virtual reality, and augmented reality.
The project lies within this study of the digital sculpture and its components.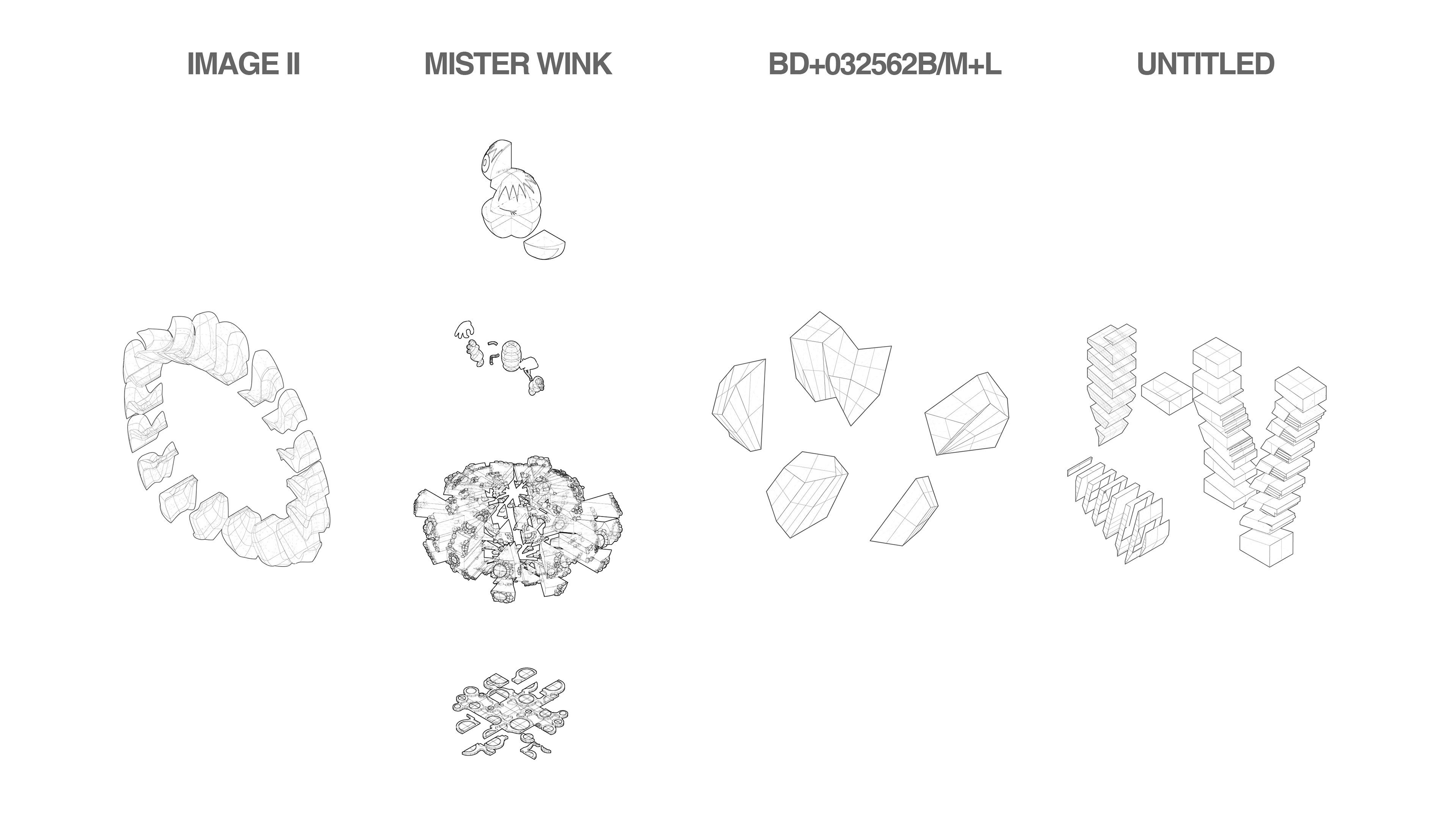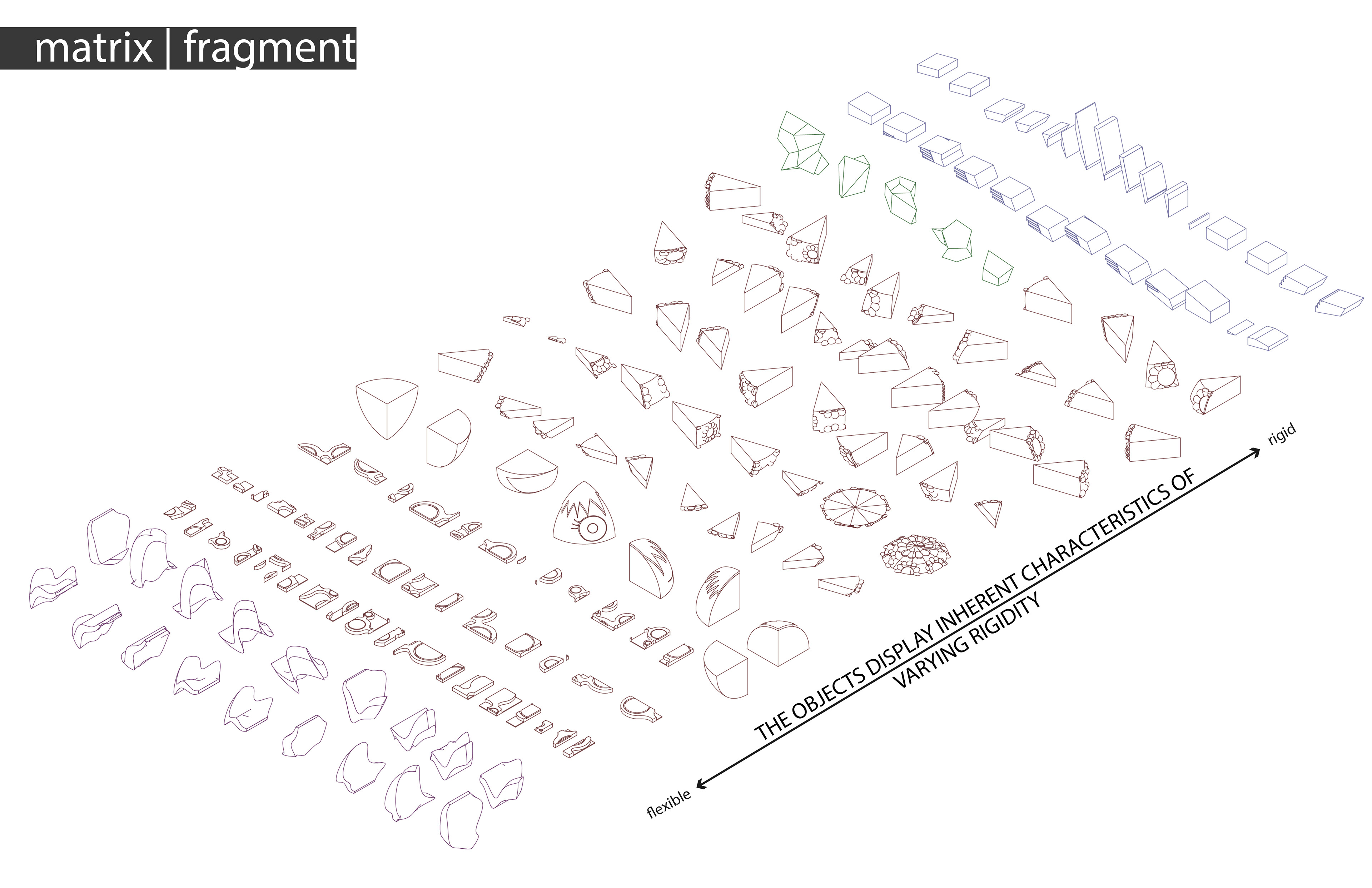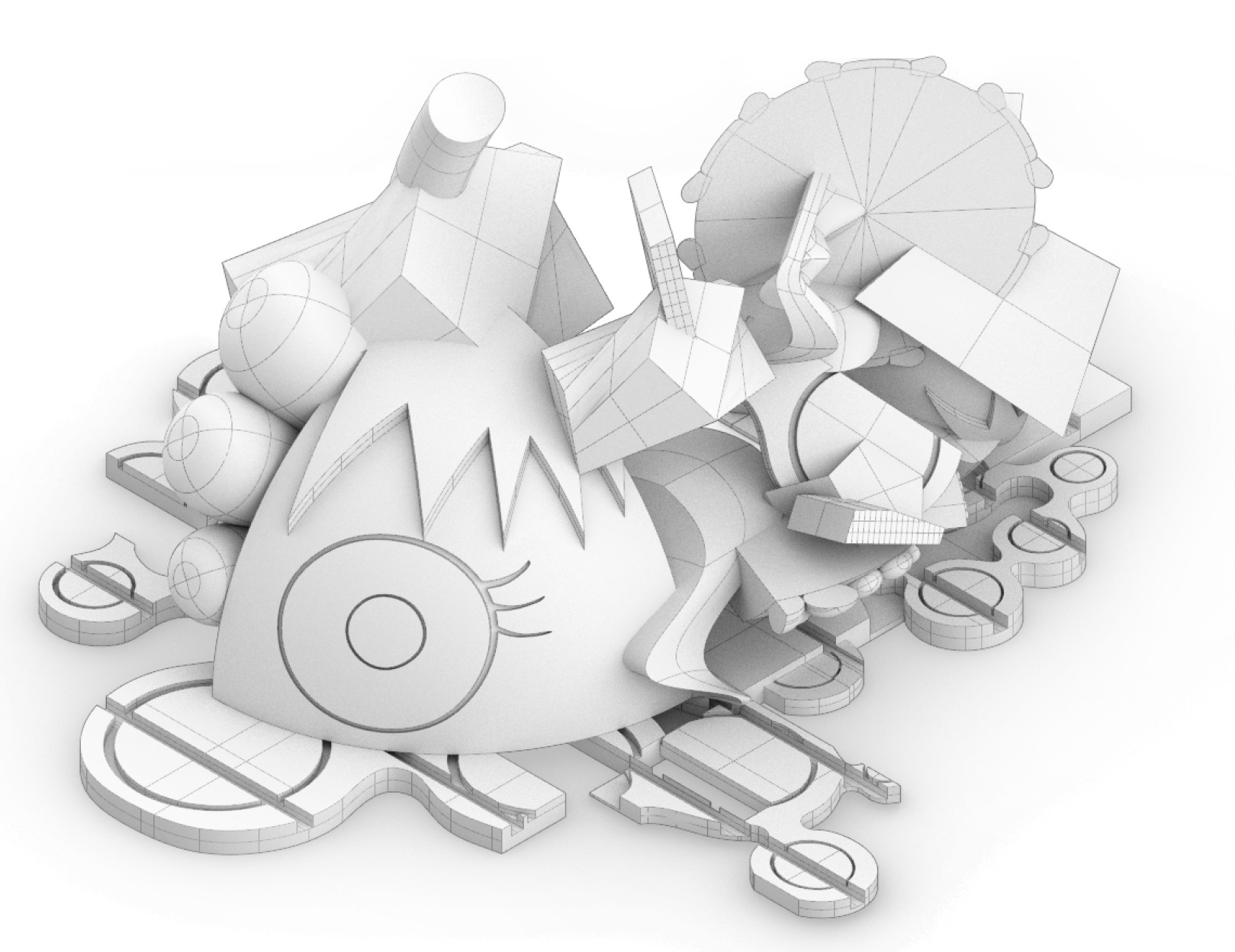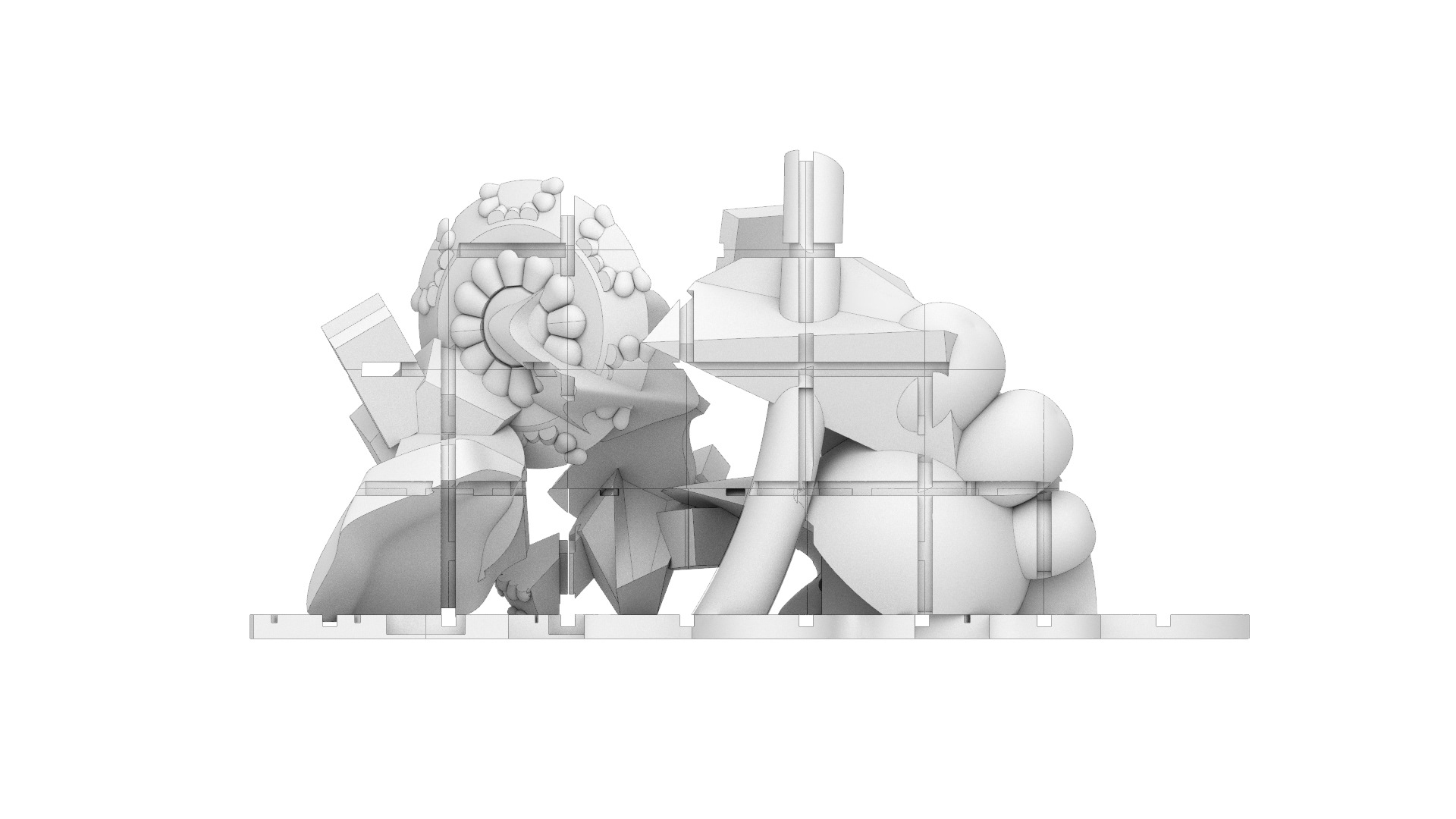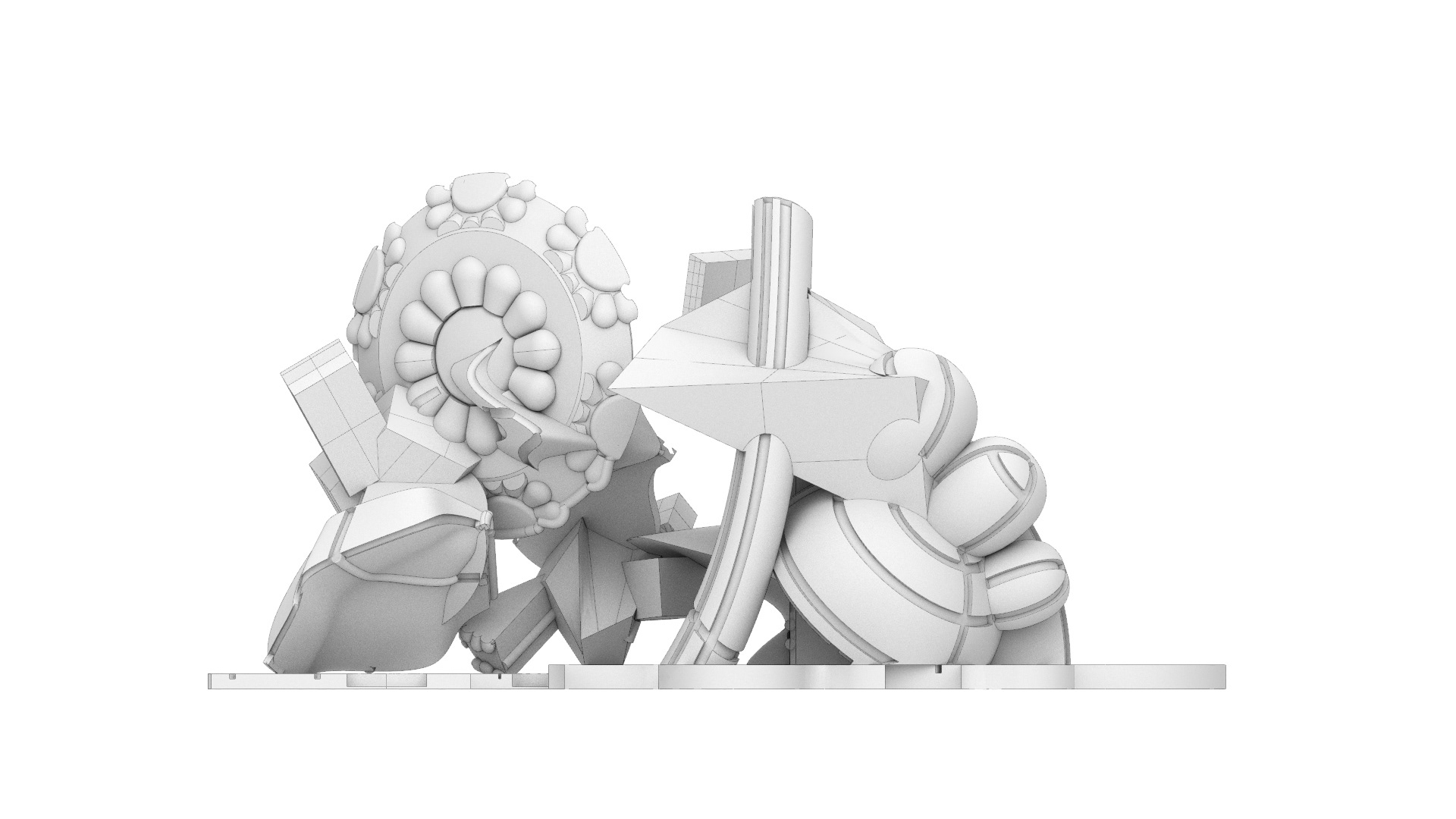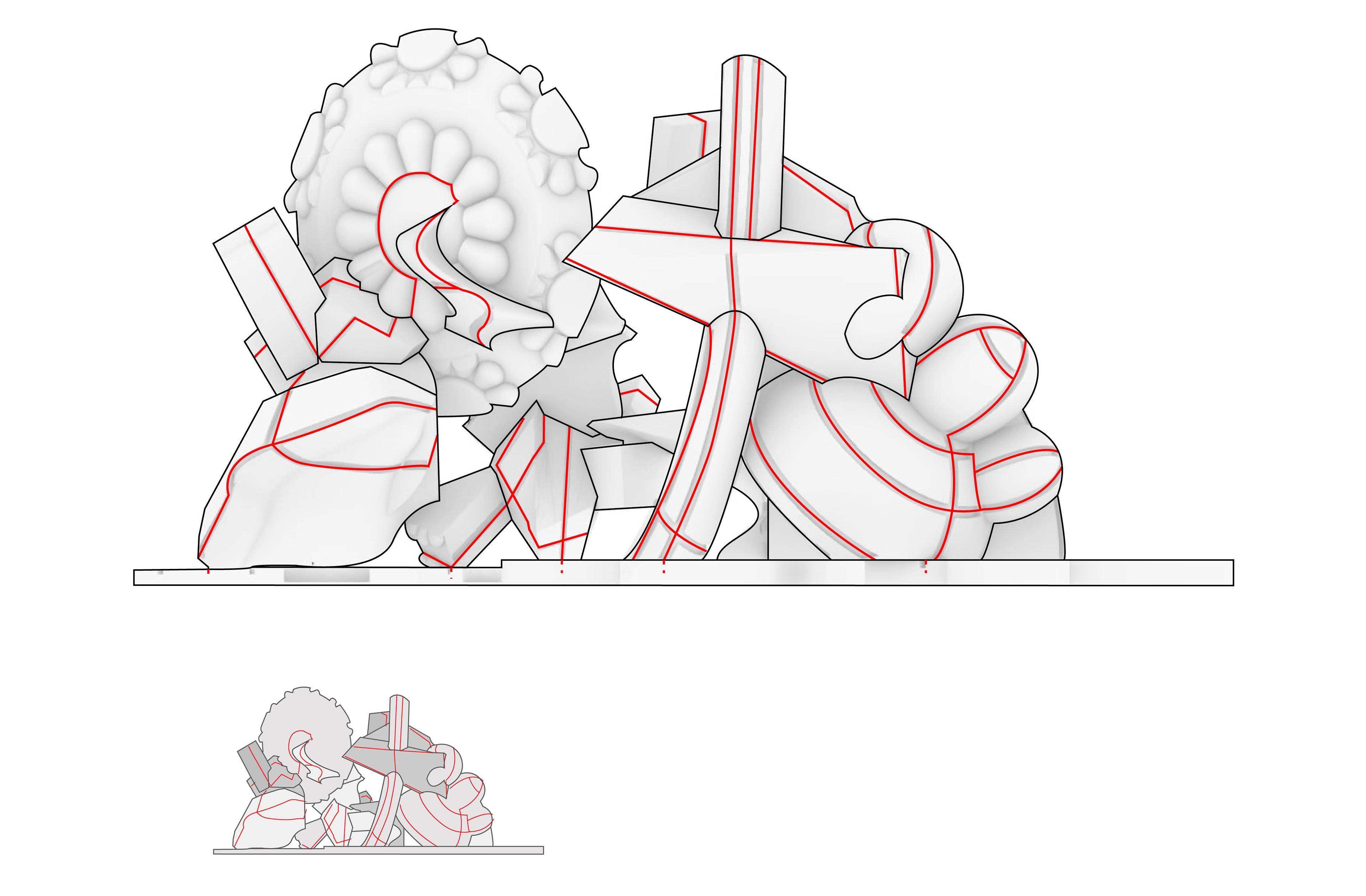 Thesis text to be updated